Fedy - make Fedora great again!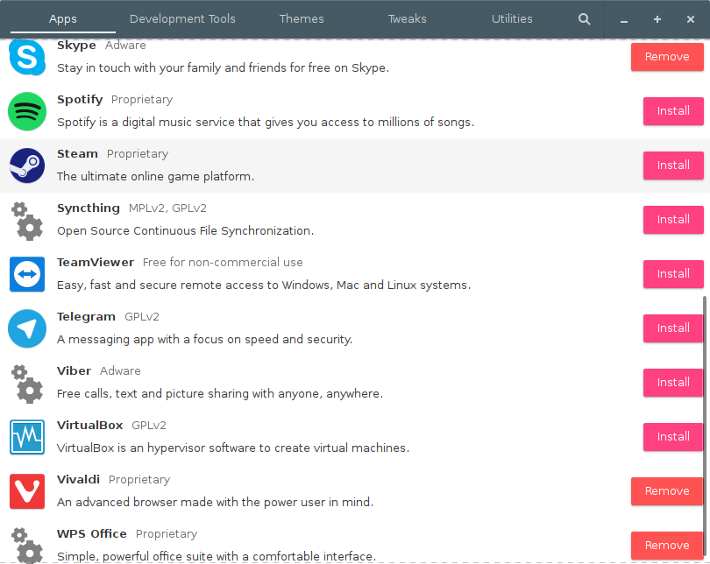 Fedy's site HERE.
What's fedy?
Fedy is apps&tweaks all-in-one tool, which lets you install multimedia codecs and additional software that Fedora doesn't want to ship, such as MP3 support, Adobe Flash, Oracle Java, and much more, with just a few clicks.
To install and run Fedy in Fedora, run the following command:
sudo sh -c 'curl https://www.folkswithhats.org/installer | bash'
sudo fedy

My own top of fedy's apps&tweaks is:
Apps:
Skype
Steam
TeamViewer
Telegram
Vivaldi
WPS Office - /// Best alternative to MS Office
Dev Tools:
Tweaks
Better font rendering
Fancy Bash prompt
Utilities
So I think Fedy is a first thing to use after fresh Fedora install.
Written on August 9, 2017